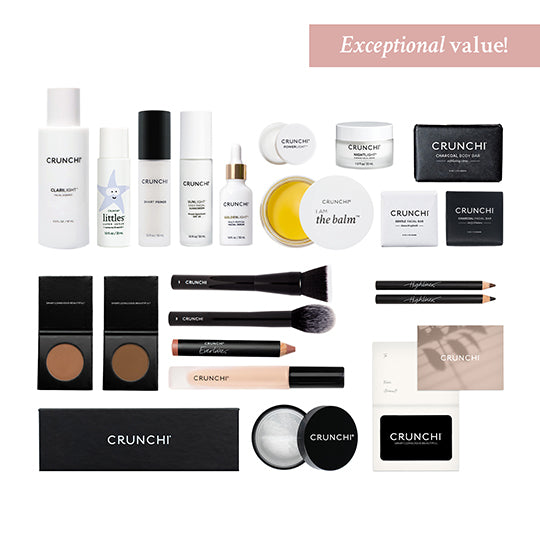 Transform Enrollment Collection
---
Our Transform Collection is the perfect option for those looking to maximize their value and get started right! This collection is filled with so many of our amazing products!
The Transform Collection includes...

Personalized website & virtual back office

Crunchi business app

Digital marketing tools

Product training & education

20% savings on all personal product purchases

Business Builder Kit which includes forms, handouts, & PDFs

I AM The Balm®

Nightlight® Facial Cream

Clarilight® Facial Essence

Powerlight® Eye Cream

Sunlight® Facial Sunscreen

Charcoal Body Bar

Shadow Bar®

Everluxe® Lip Crayon

Hydrogloss® Lipgloss

Gentle Facial Bar

Goldenlight® Facial Serum

Crunchi Littles® Super Serum

Smart Primer®

Translucent Finishing Powder

No. 1 Flat Top Brush

$50 Crunchi Gift Card

Charcoal Facial Bar

Highliner® Eyeliner Black

Highliner® Eyeliner Espresso

No 3. Bronzer Brush

Solarize Bronzer® W100

Solarise Bronzer® C50

Advocates unlock free shipping faster at $125 (Clients $175)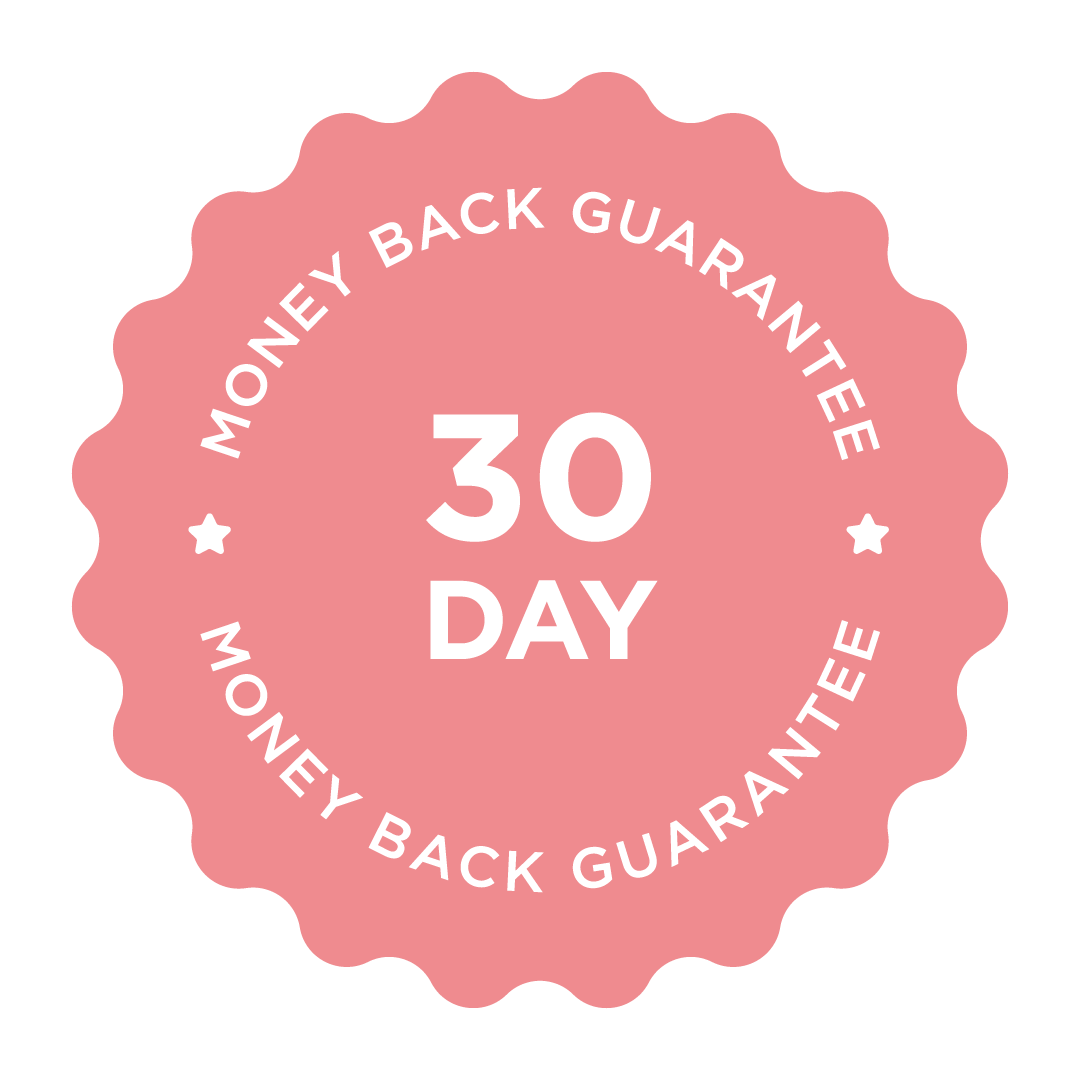 Money Back Guarantee
Try us for 30 days and if you're not completely satisfied we'll refund your money minus shipping and handling.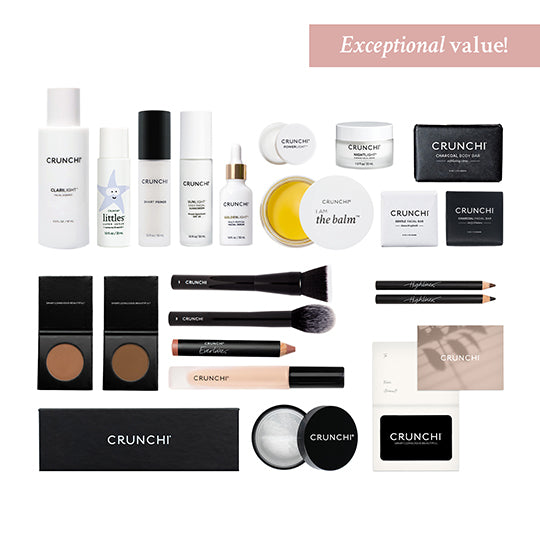 This product has no reviews yet.