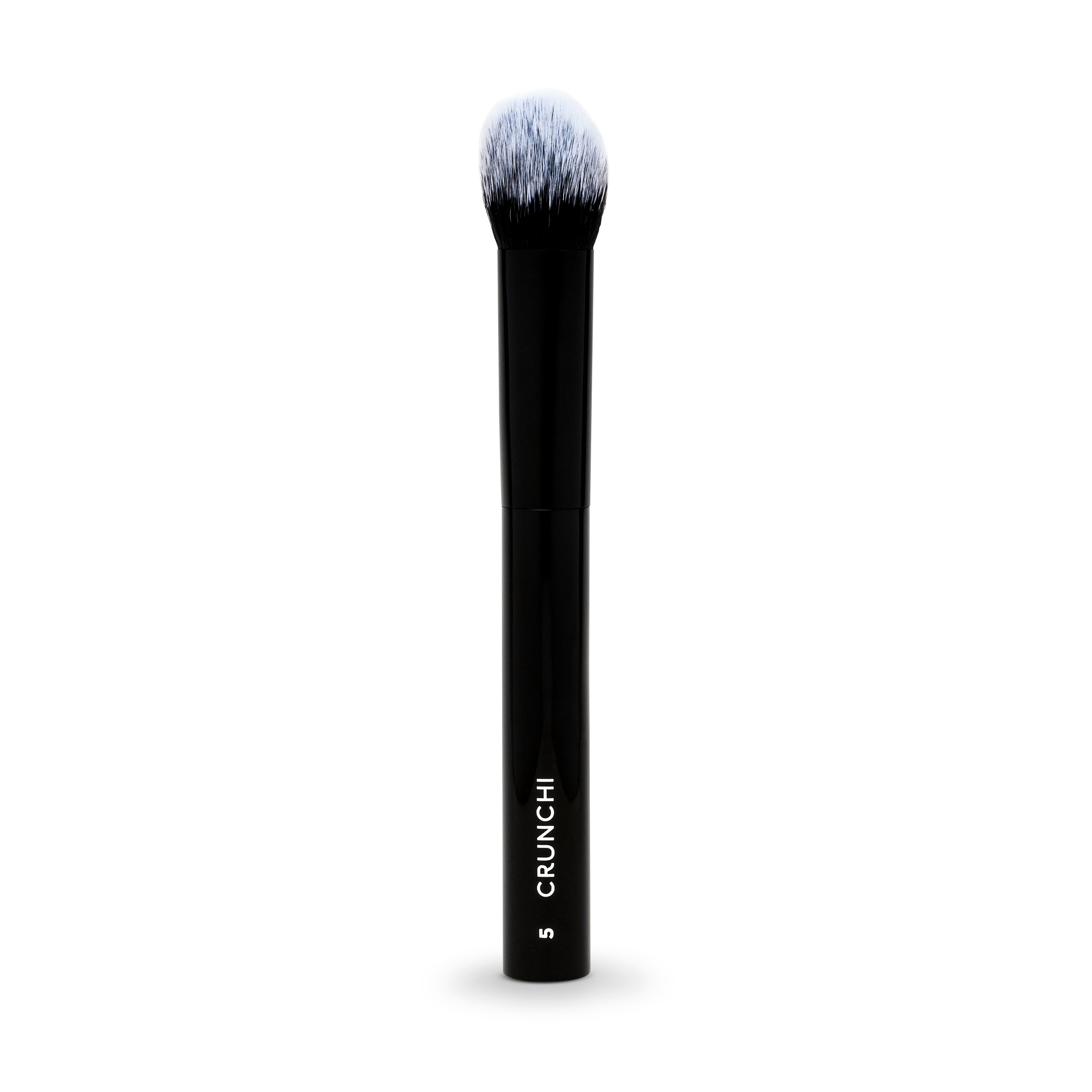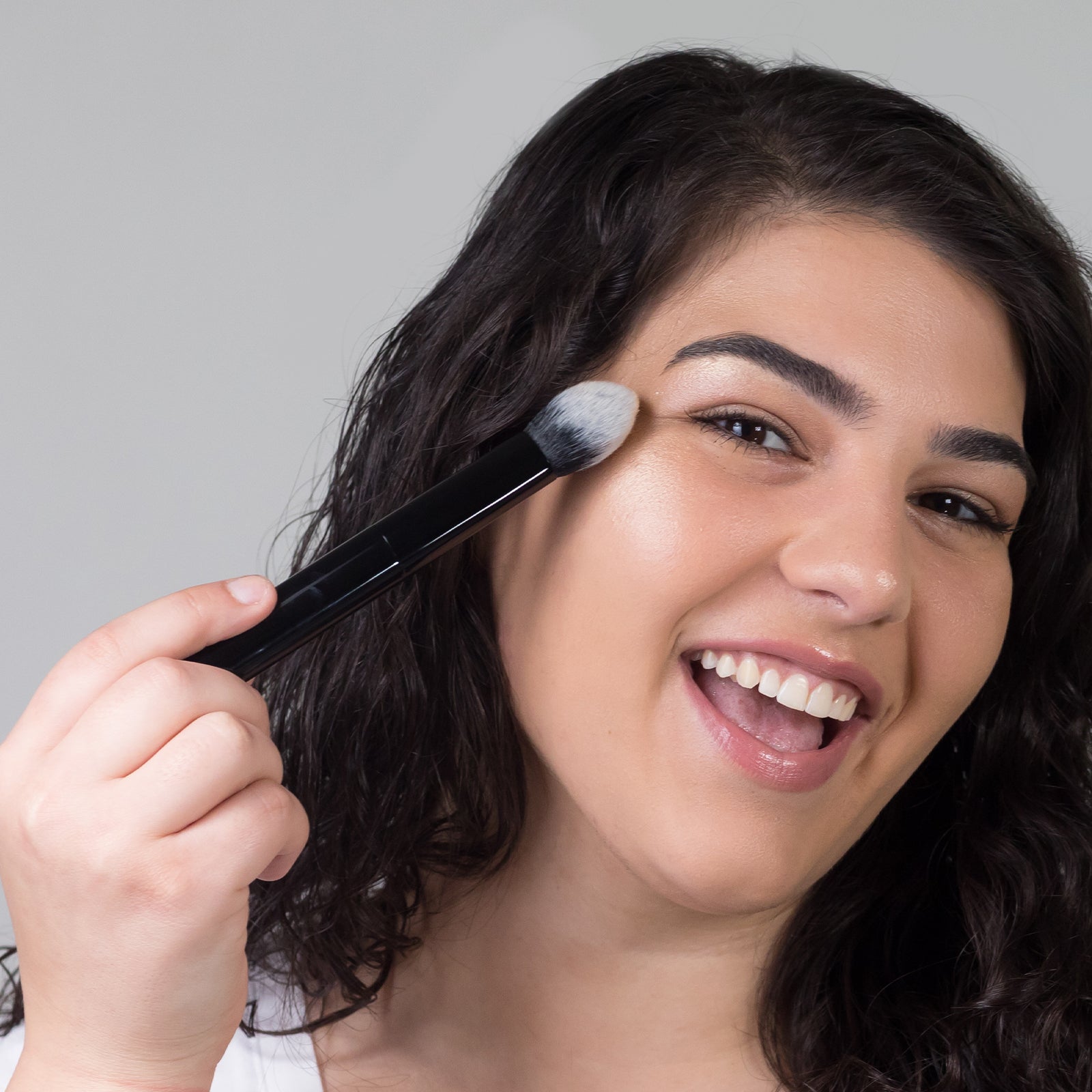 No. 5 Highlighter Brush
---
Perfectly pairs with Luminescence® Highlighter for flawless applications to areas of the face or body where you want to rock a lit-from-within glow.
✓ Versatile brush designed to pair with Luminescence® Highlighter for application to the tops of the cheekbones, brow bones, bridge of nose, or collar bones
✓ Luxurious, soft vegan bristles result in less product waste & longer-lasting cosmetics 
✓ Sleek handle design made from durable recycled aluminum for controlled application
✓ Winner of 2018 & 2019 Healing Lifestyles Earth Day Beauty Awards
Beyond Clean Facts
Vegan • Cruelty-free • Certified Plastic Neutral • and so much more…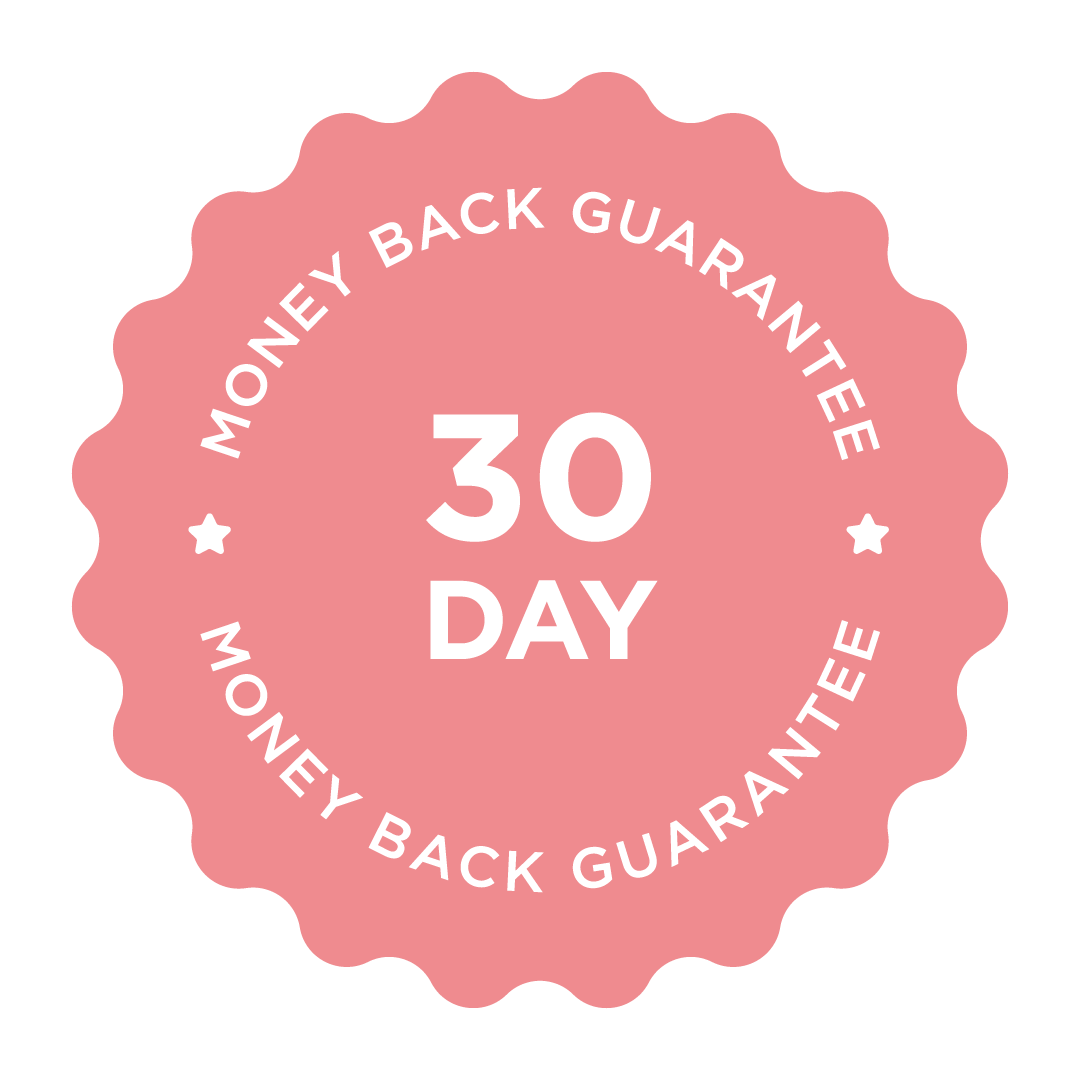 Money Back Guarantee
Try us for 30 days and if you're not completely satisfied we'll refund your money minus shipping and handling.
Pro Tip: Crunchi® Luxury Vegan Brushes should be washed weekly with a gentle cleanser. We recommend our Charcoal Facial Bar to prolong the life of the brush and prevent microbial growth.

How To Clean:
1. Place Crunchi® Brush Cleansing Pad in the palm of your hand or suction to the bottom of the sink.
2. Wet the brush bristles with warm water while keeping the makeup brush angled downward to ensure no water enters the ferrule.
3. Rotate moving the brush head across the Facial Bar and the Brush Cleansing Pad in back-and-forth motions to create a lather.
4. Rinse the brush thoroughly moving the brush head across the Brush Cleansing Pad until the water runs clear.
5. Squeeze out any excess water, and reshape the brush head.
6. Lay your Luxury Vegan Brushes on a clean towel with the brush head off the edge of the counter, for fast and even drying.
Hand-wrapped in eco-friendly, recyclable, and biodegradable educational wrap paper or placed in a 100% recyclable and biodegradable, paper carton.
Q: I know it is common for makeup brushes to be made from squirrel, goat, badger, sable, or other types of animal hair. What materials are used to make the Crunchi® makeup brushes?
A: Our brushes are 100% vegan and cruelty-free including the glue used to construct the brushes. Our Luxury Vegan Brush line is made with a high-grade synthetic spun bristle. The synthetic fibers are thinly extruded to mimic a natural bristle. Additionally, the tip of each bristle is razor-cut to maximize softness. The brushes are extremely versatile and durable. The synthetic bristles are not as porous as natural animal hair brushes and therefore absorb less product during application, reducing waste and resulting in longer-lasting cosmetics. In addition, the brush handles are 100% recycled aluminum.


Q: Where are Crunchi® brushes manufactured?
A: Our Luxury Vegan Makeup Brushes are produced in American-owned factories overseas with extremely high social/ethical and environmental standards. The factories pass SA 8000 social audits as well as ISO 9000 and ISO 14001 environmental quality audits.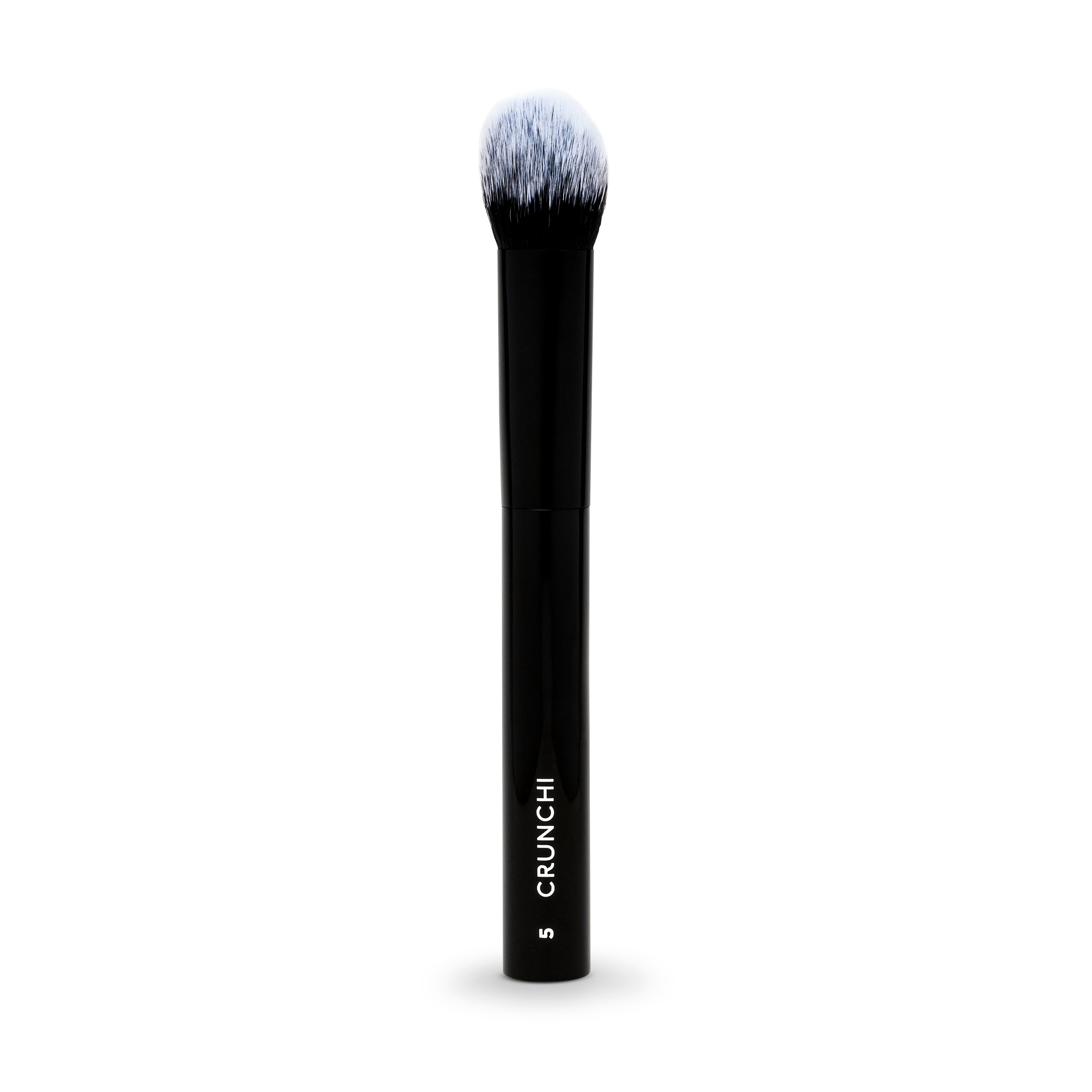 This product has no reviews yet.